After skipping a year for the pandemic, the World ATM Congress came back to Madrid in October 2021 with excellent organization and a common goal among its participants: renewed commitment to higher levels of digitalization within the ATM industry.
During this conference, we paid special attention to services for data provision for air traffic management applications, mostly based on ADS-B, as a potential basis for developing innovative, data-driven solutions. Some providers also proposed cloud-based services to overcome computing limitations of current legacy systems. The availability of data and unlimited, scalable, computing capacity opens the door to an unprecedented revolution in the air traffic management domain. Visualization tools have also progressed in line with these computing capacities and are equally important in facilitating the usability of new services: from dashboards that manage airspace traffic, to new interfaces for tower controllers, various graphic tools were presented. Some solutions had even applied Artificial Intelligence techniques, though most were limited to computer vision solutions without predictive capabilities. While innovation cycles in this sector have always taken substantial amounts of time and have been conservative in scope, the potential of these new technologies, together with the current crisis of the sector, may create a unique opportunity to embrace higher levels of automation in aviation. In short, we're hopeful that providers within the ATM industry will be encouraged to embrace new technologies as they search for ways to restore traffic to pre-pandemic numbers. This year's congress has proven that these technologies are ready to go—and that innovators are willing to collaborate in support of these technologies' implementation.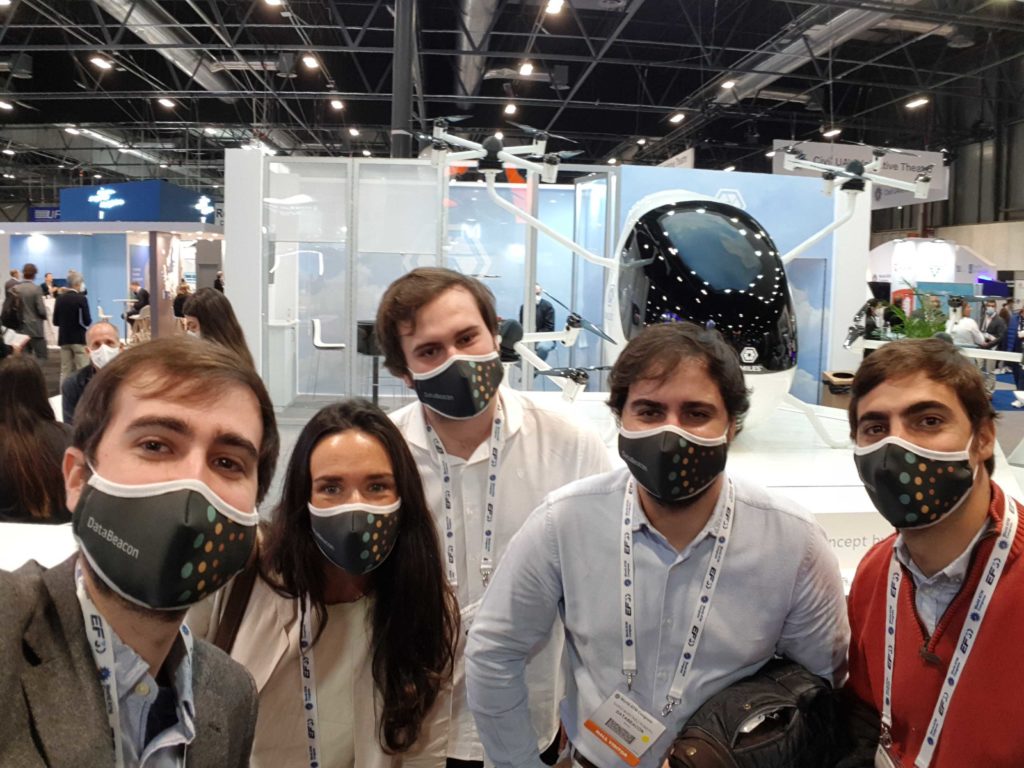 For DataBeacon, the congress was a perfect opportunity to introduce Victor5 to providers and technology partners and to align our technology with the sector trends. Victor5 is powered by an AI engine that can guide air traffic controllers through potential conflicts—all on the cloud, with no local computing capacity required. This engine runs on a flexible ML ops platform that will ultimately grow to support air traffic controllers in a variety of traffic scenarios, allowing them to safely and efficiently cope with post-Covid increases in traffic levels and potential challenges. Victor5 will be ready soon, too: Victor5 functionalities have been in development and validation since 2021 and will be validated in operational rooms in 2022.
The technology and the willingness exist today while the authorities are working on developing the regulatory framework to enable the implementation with the necessary levels of safety.