Last month, we attended the first annual Digital Sky Challenge, held from 2 to 4 December 2019 in Athens. Many interesting applications were presented, some of which showed great potential both in terms of data science and aviation. Though the winners of each challenge were already announced during the SESAR Innovation Days 2019 dinner, we would like to briefly recap some of the ideas presented during the competition, including the problem assessment and methodology used to solve well-known aviation problems with data mining techniques.
A total of 12 teams participated in three proposed challenges, with Data Scientists from Innaxis serving as their mentors: Passengers Experience, Environment and Safety. In addition to discussing the potential of the applications developed and their degree of maturity, we'll also take into account the variety and volume of data as well as the time available to implement the solutions. Ultimately, we have selected solutions that, in our humble opinion, incorporated strong data-driven applications or were deployable in real-world aviation scenarios.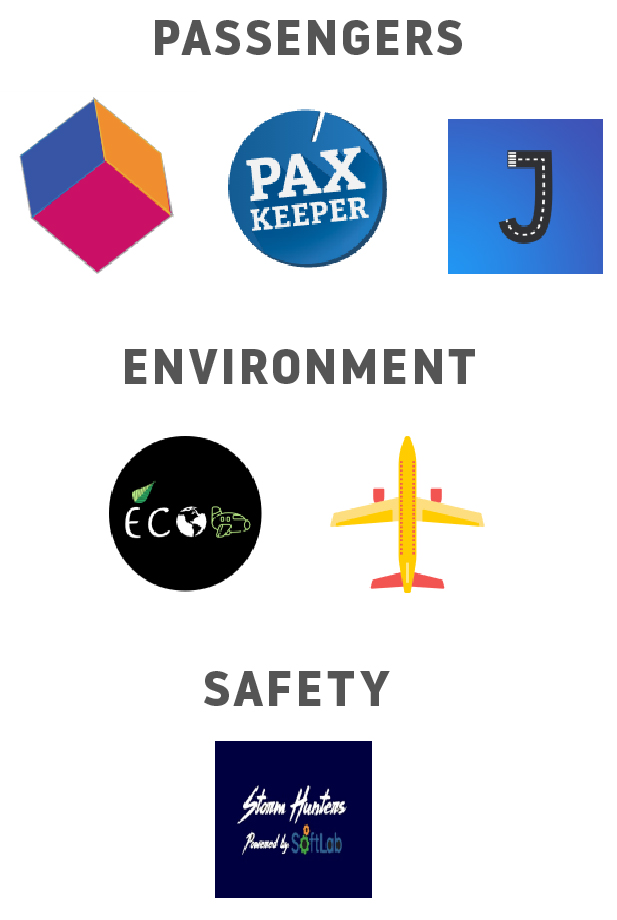 As mentioned in a previous post, all the data used in the hack-a-thon was processed using the DataBeacon infrastructure. All the solutions discussed in this post were directly built over the SDFs saved in this data platform.